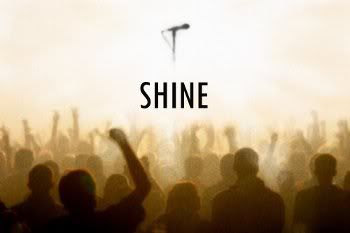 Three months ago, around this time, I began an open mic series affectionately titled Shine. Things weren't perfect in the first show but were improved in the second and I seek to make things even better in this edition come Wednesday. In its short existence, Shine has already featured some of the most talented upcoming artistes in Trinidad and Tobago; people like John John, Frost Blaze, Make it Hapn, Bongah Chops, Gary Acosta, St. Ans, lAdymore, yours truly Da Face and many others...and I promise you that Shine will continue to do so.
Every show, I try to feature select artistes performing a set in addition to the open mic session. In this edition we feature none other than creative/gifted/talented rapso/poet/hip hop artiste "Skeeto" as well as talented artiste and dynamic performer Nickolai who is the lead singer for the band
Gyazette
which rocks crowds around the country with their infectious style that combines rock with a distinctly local flavour. I assure you both of these guys know how to move a crowd so things should be swinging.
Other than that, the mic will be open as usual and there will be artistes there to entertain so yuh safe whether you desire an outlet to perform or wish to come out and take in some good vibes. I will be there as always performing songs from my mixtape "Recession Music" (download
here
) and my album "Hitchhiker's Guide to Uwi" (listen/buy
here
) with copies of the album in my bag, that I always move with, for your purchase. We have a nice night lined up and as always emcee duties will be held down by Pearl Hamilton and deejaying will be most likely done by Andre. Everything is taking place inside Equinox bar on uwi campus (close to kfc) and I thank the establishment for all the support I've received thus far (see
here
for more event details). See you there. Face out.